Hi there everyone, welcome back to my clothing and accessories blog for your kids. I love wearing t-shirts, they are comfortable on the skin while also being lightweight and not too warm yet not too cold. T-shirts are also relatively cheap for the most part, meaning that we can buy lots and lots. Some companies think that is a silly approach however, and that is how they land on this list of the most expensive T Shirt brands. Read more
Fashionable Skirts For The Summer
Hey everyone, welcome back to my kids clothing blog! Spring is right on top of us, and for lots of us that means rain clouds are right on top as well. My kids love to play in the rain, but for some reason they hate drying themselves off when they come inside and sit right on the sofa leaving a huge wet mark. Add on the muddy, wet socks that they walk all over the floor with before I catch them and I have more spring cleaning to do then ever! Consider these tips I have started using to keeping the kids dry or at least clean this spring. Read more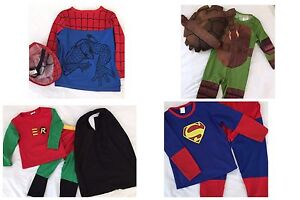 Hey everyone, welcome back to my clothing and apparel blog where I mainly talk about how difficult it can be to clothe children. Today I wanted to bring you all a little life hack if you will, as over the past week my kids have been going crazy and I have had to get extra imaginative with how to control them. I ended up looking for some new clothes to give them, in hope of using it for my own wicked ways. I took a look at http://www.for-sale.co.uk/ and found some different 'uniforms' if you will for the kids to wear that has actually helped in controlling them. You can try these simple tricks on your kids to get them to behave better. Read more
Dressing kids for hours of rain and cold.
With winter nearly over, the countdown to spring is on. And whilst spring brings so many great things, here in the UK it also means one thing, April Showers. And whilst April Showers on their own aren't too bad, spring can also mean more school trips and after school activities. Which means dressing your child to be prepared for adverse weather, for prolonged periods of time. Read more
Hi everyone. How are y'all? It's been awhile since I posted on my clothes, shoes and accessories blog, and I've missed chatting to y'all so I wanted to post something today. How was everyone's Christmas and New Year? Did you get any great presents? And even crazier, how was everyone's January? I can't believe we're over 1/10 of the way through 2017. Madness I tell you! Madness! Read more
Hey everyone, Isabella here again with a great blog post today on My Cutie Pie Baby, the blog for all things Clothes, Shoes and Accessories. Read more
Spring and Summer fashion trends for 2017.
Hey guys, now I don't know about you but I'm already so over 2016, and even more than being over 2016 I'm so over Winter. It might have barely even started, and it's still fairly warm with the temperature being in double digits but I miss being able to wear floaty skirts and bralettes, and not worry about freezing. And don't even get me started on the hassle of layering, with the temperature on the tube being about 10 degrees hotter, I'm tired of taking layers on and off before even getting to class. Read more
Why I love fashion.
Hi everyone, and welcome to my first official post on my fashion blog. I wanted to talk a little bit about why I love fashion so much, because it's a question I've asked myself a lot over these years, and a question I've been asked a lot and it's something I've always loved. Read more
Welcome to my fashion blog.
Hi fellow fashionista and welcome to my new fashion and beauty blog, my cutie pie baby. My name is Isabella, and I'm a 25 year old girl living and studying, and far too much shopping, in London. I'm currently studying for a BA in Fashion Design and Development at the London College of Fashion and hope to someday have my designs on the catwalks in Milan, Paris, New York. A girl can dream, right? Anyway I decided to start the blog as a way to keep up to date with the latest goings on in fashion, and to let others know about any great deals I find out there. Read more